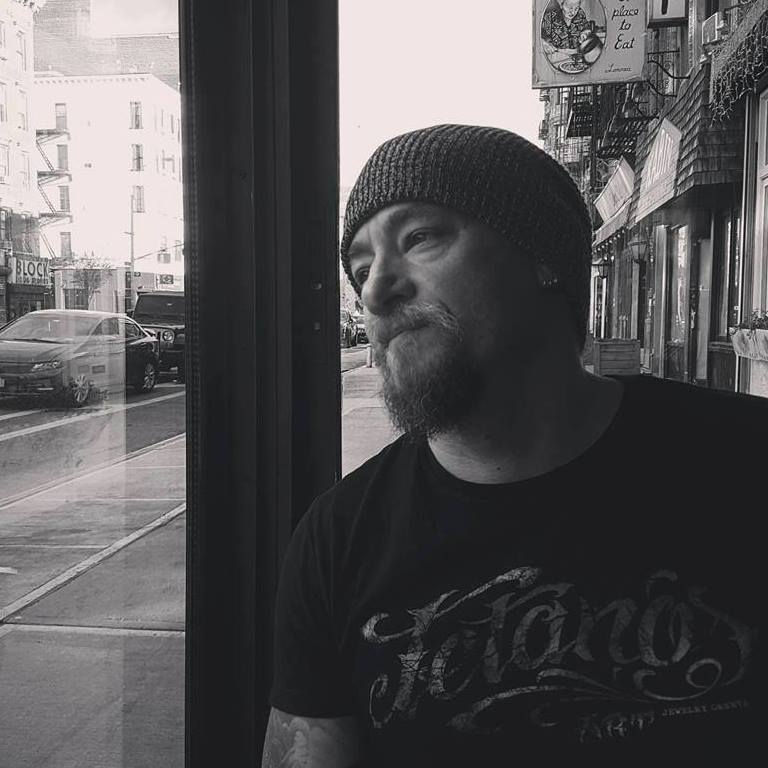 Nico, born in 1969 in Geneva

My father was a watchmaker and it was he who transmitted to me his passion for fine objects and jewelry. It was in the enchanting atmosphere of his back store which also served as his workshop, full of ticking watches and a medley of bits and pieces, that I developed a passion for creating objects. At a very early age, I would spend hours at his watchmaker's bench which naturally led me to pursuing education in jewelry making. For more than twenty years I worked for the most prestigious Swiss High End watch brands and jewelry manufacturers. There I learned the traditional stone setting techniques, engraving and watch making.

I like rock & roll and all the universe that surrounds it: the mindset, lifestyle, motorcycles and tattoos. My creations, including my jewelry line, are largely inspired from it. All my pieces are handmade, nothing is industrially manufactured.

Curious by nature and a visionary in my approach, I love the challenge to handle exceptional requests, create bespoke pieces and test new materials.
Therefore, please feel free to contact me to tell me about your wildest dreams and your most "rock & roll" desires!

Brand identity "Tetanos Art"
I had several motorcycle accidents that took me to hospital. Each stay there was accompanied by a tetanus booster. This is how the "Tetanos Art" brand was born.